Had a blast leading the Giant Loop Gnarly Dual Sport ride, at Rally in the Gorge, last weekend. It included a section of old wagon trail called the Suicide Grade. It wasn't that suicidal but I had to wonder, when the rain caught up to us and changed things!
The route was, well, gnarly.?Pretty challenging and fun overall, except for the slime section. The?bit of rain that we started with, turned into a down pour and the couple miles of silt road became a slime pit.
Ride West Ambassador Tad and I both ran the same front tire, with the similar results. His 2014 BMW F800GS Adventure was less fortunate that my KTM, and endured a few permanent changes. The Possible Pouches that Tad runs on his engine guards were dirty, but unscathed from the down time. Cant say the same for his brake pedal, which did a rock encouraged u-turn…
The right tool for the cleaning the baked on slime…
Big Bertha was really not happy with her K-60, in the slop we encountered. She had more than one throw down with that stuff and I was glad not to break anything, but my pride.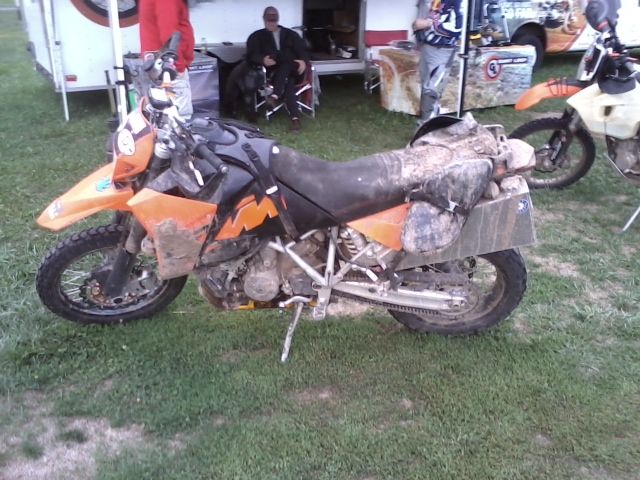 A big thanks to ADVrider Apple Jam, and everyone else that attended, I can't wait until next year!!